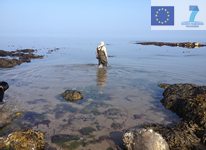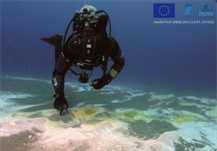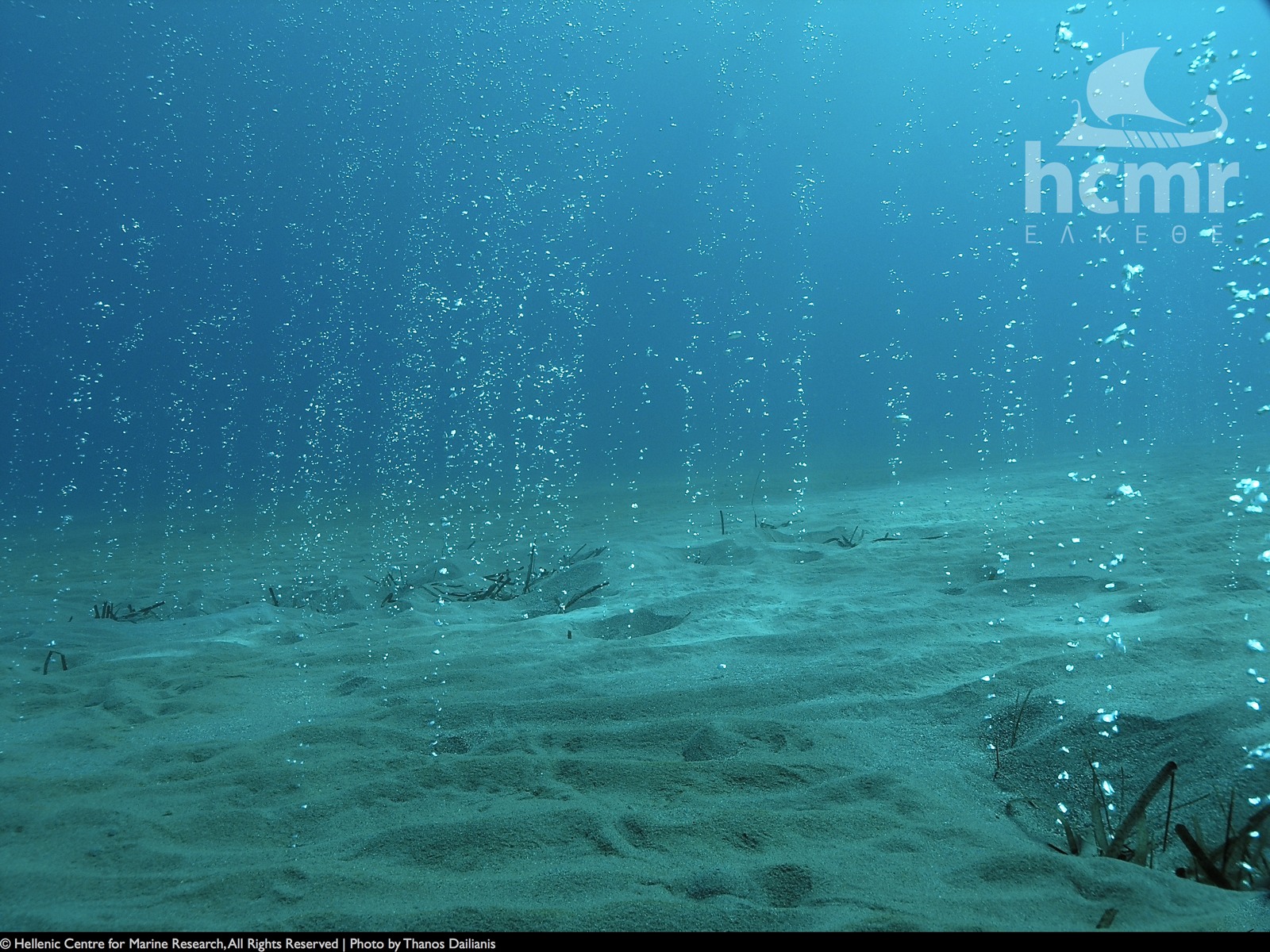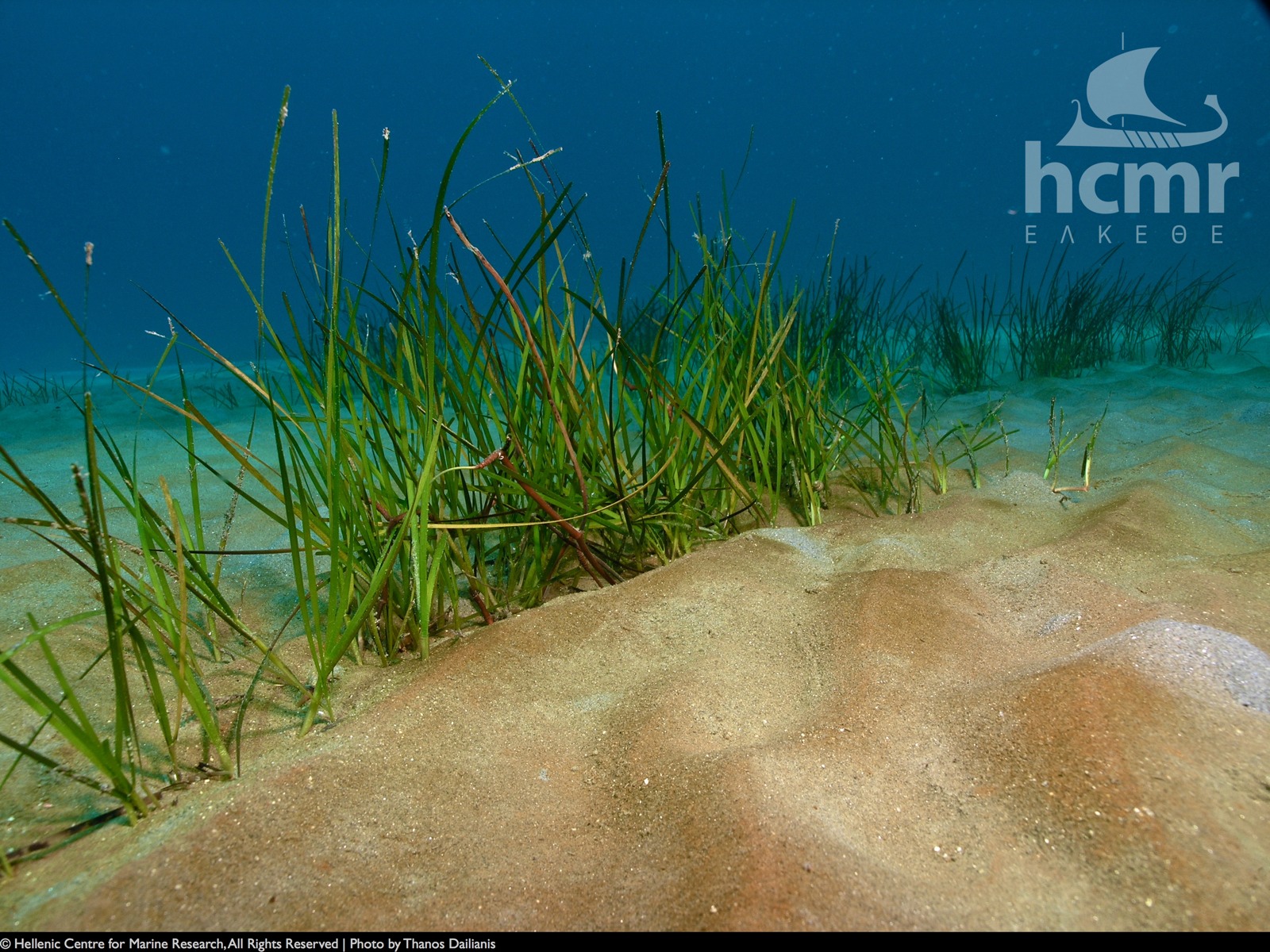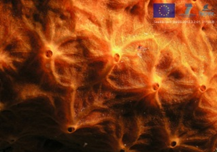 Please click on the company LOGO to go to the respective home website.
---
Ingenza (United Kingdom)

Ingenza is a SME life science company with a scientific staff having over 10 years of experience in the areas of molecular biology, biochemistry and process optimisation related to biocatalyst discovery and development and its successful commercialisation. Patent portfolio demonstrates a commitment to innovative IP exploitation. Expertise: Ingenza operates bioprocess laboratories with a staff of 20 scientists covering disciplines of Molecular Biology, Biochemistry, Enzymology, Fermentation, Synthetic Chemistry and Bioprocess development. The company has developed proprietary technology for the biosynthesis of chiral compounds in high enantiomeric purity and has established collaborative and supply relationships with major chemical manufacturers and pharmaceutical companies worldwide. Ingenza also develops bacterial and yeast production organisms for protein therapeutics and works in partnership with biopharmaceutical companies and has developed improved strains for the production of renewable fuels. The company has state-of-the-art facilities and equipment for biocatalysis, bioprocess and synthetic biology research and has developed enzyme systems for the production of a diverse range of chiral molecules.

Ingenza Ltd. Wallace Building Roslin BioCentre Midlothian EH25 9PP UK
Ian Archer
---
PROKAZYME (Iceland)

Prokazyme is a small biotech company that produces and sells novel thermostable enzymes for research, diagnostic and industrial testing purposes on the internet. It was formed in 2006 as a spin-off from Prokaria and is now owned by the private VC Arkea ehf. Prokazyme´s current business assets include own products on market, IP, internet shop, as well as license and distribution agreements with respected companies in the molecular reagents business. Many of our unique enzymes are protected by trademarks and patents, including issued US and European patents.
P.O.Box 10165
130 Reykjavik, Iceland
Vinlandsleid 14
113 Reykjavik, Iceland
Gisli Gislason
Hera Gardarsdottir

---
MARINE BIOPOLYMERS (UNITED KINGDOM)
Marine Biopolymers Ltd is a Scottish based company which focuses on the extraction of valuable components from different seaweed types, with an emphasis on brown seaweeds prevalent in North western European waters. Although the main emphasis is on polysaccharide extraction, the company is also developing new extraction techniques to isolate other components as well e.g. polyphenolic molecules. Our expertise lies mainly in the sourcing and physical handling of seaweed species, followed by their (careful) preparation for chemical extraction purposes. The company has developed its own technology for extraction, especially in polysaccharides, and it focuses on low impact extraction methods which maximise yields but at the same time create as limited a "green footprint" as possible.

Unit 54 Boundary Road
Heathfield Industrial Estate
Ayr
South Ayrshire
KA8 9DJ
United Kingdom
David Mackie (CEO)
Douglas Macinnes (CSO)
---
PHARMAQ AS (NORWAY)


PHARMAQ is recognized as a world leading pharmaceutical SME specializing in aquaculture. The main products are vaccines and therapeutics for farmed fish. The Norwegian company was established in 2004 and has subsidiaries in UK, Chile, Vietnam and Turkey. PHARMAQ has about 130 employees, and more than 50 of them are involved in R&D and product development. 20 % of the company turn over is allocated to R&D. Most products are manufactured at PHARMAQ's own production facility. PHARMAQ R&D has a strong and proven track record, with a product portfolio of more than 25 fish vaccines and therapeutants developed and launched from the company. PHARMAQ has competencies within in the rea of clinical research, regulatory affairs, bacterial, virus, formulation and chemical technology. PHARMAQ has dedicated experienced personnel for executing screening programs in order to identify new active substances for aquaculture applications.
Head office
Production facility
PHARMAQ AS
Skogmo Industriområde
7863 Overhalla, Norway
Tel: +47 74 28 08 00
Fax:+47 74 28 08 01
Oslo office
PHARMAQ AS
Harbitzalléen 2A, 0275 Oslo,
P.O.Box 267 Skøyen, N-0213 Oslo, Norway
Tel: +47 23 29 85 00
Fax: :+47 23 29 85 01
E-mail: customer.service@pharmaq.no
Elin Aknes, Manager Therapeutics
Ben Northorth, Managing Director
Chris Mitchell, National Sales Manager
Marius Karlsen, Clinical Scientist
Christer Wiik-Nielsen
---
AXXAM (ITALY)


AXXAM is a lead discovery company focused on research programs based on high-throughput screening by partnering with Biotechs, Pharma companies and research institutions in the pharmaceutical, agrichemical and life science fields. With a team of about 60 highly skilled employees, AXXAM has a strong expertise in cell biology, biochemistry, screening technology, lab automation and data analysis. AXXAM's core instrumentation includes stand-alone readers for assay development and two modular screening stations designed for running enzymatic and cell-based assays in full automation with luminescent and fluorescent readouts in 384 well/plate format, with a throughput up to 30.000 test points per day. AXXAM has expanded its capabilities by moving in 2012 to a new 2600 sq. m. research centre in the Open Zone Science Park in Bresso, Milan (Italy).
Axxam SpA

via Meucci 3
20091 Bresso (Milan) Italy
phone +39 02 210561
Project leader
Daniele Carettoni, Head Biochemistry

Group members
Valeria Wanke, Principal Scientist, Biochemistry
Anna Della Bella, Principal Scientist, Cell Biology
Angela Molteni, Principal Scientist, Data Analyst, Screening Technologies

---
HORIZON DISCOVERY LTD. (UNITED KINGDOM)

Horizon's core technology platform is a proprietary genome editing technology called GENESIS, which for the first time allows any genomic locus in a human cell-line to be altered in any fashion, enabling the creation of highly genetically-defined in vitro disease models and patient-relevant drug screening tools. GENESIS uses a recombinant viral vector (based on the non-pathological adeno-associated virus) to increase the activity of a natural DNA-repair mechanism called 'homologous recombination', which is then 'piggybacked' upon to routinely alter any genomic locus in a human cell. This technology is ground-breaking and for the first time allows any genomic loci to be routinely modified in any fashion in human cells. Horizon and its collaborators have published over 400 papers in the field of endogenous gene-targeting and the application of genetically-defined disease models in research and drug development. Horizon has closed 150 commercial deals since its foundation 4-years ago. Horizon has 70 employees, 18 of which are within the 'GENESIS' gene-targeting team, with a capacity to generate 200+ disease models/year.

7100 Cambridge Research Park
Waterbeach
Cambridge
CB25 9TL
United Kingdom
Tel: +44 (0)1223 655 580
Fax: +44 (0)1223 655 581
---
MATIS (ICELAND)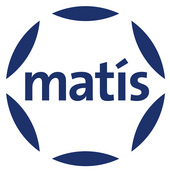 Matís is an Icelandic non-profit R&D company which offers services for the food and biotechnology. The Division of Biotechnology and biomolecules has 20 scientists in molecular biology/genetics, biochemistry and food sciences. The biotechnology and bio-molecule division of Matís uses innovative bioprospecting approaches to mine natural microbial communities for novel industrial enzymes. Another other core competence is molecular genetics, molecular biotechnology and metabolic engineering with the aim of increasing production of enzymes and biomolecules. The third area of competence is in extracting/isolating and characterizing bioactive compounds derived from marine organisms. Matís -Prokaria has developed microbial enrichment and DNA extractions methods from diverse difficult natural samples (water, soil, animals), and proprietary PCR techniques for obtaining gene sequences (GENEMININGTM). Matís has R&D collaboration and contracts with world leading industrial companies, like Roquette Freres and Nestlé.
Vínlandsleið 12, 113 Reykjavík, Iceland
Tel. +354 422 5000 | Fax +354 422 5001
Olafur Fridjonsson, project leader in genomics, genetic engineering and metagenomic bioprospecting
---
Lund University is ranked no 80 in Times Higher Education and no86 in QS World University ranking (2011). Concern for the environment is a core value, fitting excellently with the research focus at Biotechnology. Biotechnology holds sustainable development in focus, aiming at technologies replacing use of fossil carbon with renewable feed stocks. The Group at Lund University has its strength in development of production protocols (including high cell density cultivations) for microorganisms, both new thermophilic (e.g Anoxybacillus, Rhodothermus) and established systems (e.g. Escherichia coli, Pichia pastoris, LAB). This is combined with genetic development thus far focused on thermostable carbohydrate active enzymes recently extended to whole cells for met eng), for applications in industrial and food biotechnology. A significant area of work includes development of biocatalysts for production of modified natural products (e.g. antioxidants, oligosaccharides) and speciality chemicals (e.g. alkylglycosides). Members of the group has participated in biotechnological projects such as the research program Greenchem (2003-2010) financed by the Swedish agency for Strategic Environmental Research, the program High-value compounds from agricultural and forestry waste by sustainable methods – an interdisciplinary approach for bioresource utilization (2009-2012) and the project Metabolic engineering of thermophiles for high biomass utilization and improvements in ethanol production (2009-2011) both funded by the Swedish research council (Formas).
Department of Biotechnology
P.O. Box 124
221 00 Lund
Sweden
Getingevägen 60, 22241 Lund, Sweden
Telephone: 046-222 96 59
Fax: 046-222 47 13
Rawana AlKhalili
Emanuel Ron

Christina Wennerberg
---
UNIVERSITY OF WUERZBURG (GERMANY)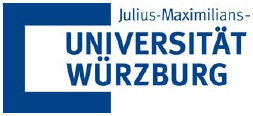 The University of Würzburg is a non-profit academic organisation with its main area of activity in higher education. Relevant to this EU proposal is the lab entitled "Recognition, Preparation and functional Analysis of Agents against Infectious Diseases" of which Hentschel is among the project leaders. The University has a strong standing in the Life and Medical Sciences, the Hentschel lab being at the interphase of both disciplines. The Hentschel lab has more than a decade of experience in the recovery of biotechnological relevant products (i.e. enzymes, secondary metabolites) from microorganisms associated with marine sponges, particularly actinomycetes. They use metagenomic and single cell genomic approaches to clone secondary metabolite gene clusters (PKS, NRPS; Halogenase-bearing, sterole-containing) from complex microbial metagenomes. They also employ microbial cultivation, bioassay-guided fractionation, and structure elucidation to identify novel antiinfective compounds.

Dept. of Botany II
Julius-von-Sachs-Institute for Biological Sciences
University of Wuerzburg
Julius-von-Sachs-Platz 3, 97082 Wuerzburg, Germany
Usama Ramadan Abdelmohsen
---
HELLENIC CENTER FOR MARINE RESEARCH (GREECE)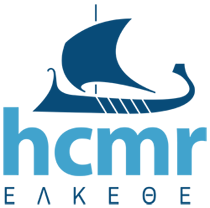 IMBG (Institute of Marine Biology and Genetics) at HCMR was evaluated as an"excellence centre" in Marine Biodiversity by an international board, has been part of EU NoE "Marine genomics" and "MARBEF", won MARBIGEN; "Supporting research potential for MARine BIodiversity and GENomics in the Eastern Mediterranean" (FP7, Capacities,2,9M€), awarded 3,7M€ (2012-2015) for Greece's contribution to ESFRI "LifeWatch" infrastructure and is part of ESFRI "Marine Biological Resource Centre". Expertise in molecular ecology of bacterial communities, including sampling in the marine environment in all kind of ecosystems and in comparative and functional vertebrate genomics. One researcher recently appointed in biodiversity informatics and two in bioinformatics. Intensive building capacity in metagenomics through collaborations with the JGI (Joint Genome Institute), and the partnership in the large scale FP7 MICRO B3 project.
HCMR
46,7 km, 19013, Anavisso, GR
T (+30) 22910 76 322
Email: webadmin@hcmr.gr
Skype: HCMR_Call
Christos Arvanitidis, Senior esearcher in marine biodiversity
Evangelos Pafilis
Anastasis Oulas
---
SCOTTISH ASSOCIATION FOR MARINE SCIENCE (UNITED KINGDOM)

SAMS is (i) a learned society with 450 ordinary members and an elected governing council; (ii) a Collaborative Centre of the Natural Environment Research Council (NERC) delivering strategic research and hosting UK national capability expertise and infrastructure for long term oceanographic time series, algal culture and scientific diving and (iii) an academic partner of the UHI Millennium Institute. SAMS is a registered charity in Scotland and is a UK company limited by guarantee and owns 2 subsidiary companies: SAMS Research Services Ltd (SRSL) and the European Centre for Marine Biotechnology (ECMB). SAMS has an international reputation in marine science with active research in ecology, biogeochemistry, physics,microbial & molecular biology. Activities focus on marine micro-organisms, including bacteria, phytoplanton, protozoa and other eukaryotic protists. A wide range of fundamental and applied research projects undertaken employ observational, experimental & modelling approaches to investigate the biology and ecology of microbes in coastal and ocean habitats from the tropics to the poles. SAMS operates from the labs of the Scottish Marine Institute and supporting infrastructures (library, research aquarium, ships, workshops, teaching and diving facilities). The main resources relevant to this project are the CCAP & algal culturing, cryobiology, flow-cytometry and molecular biology equipment.
Scottish Marine Institute Oban
Argyll, PA37 1QA
T: 01631 559000
F: 01631 559001
E: info@sams.ac.uk
John Day, Head of the Culture Collection of Algae and Protozoa (CCAP)
---
NOVAMEN(FRANCE)

N OVAMEN is a French SME and a member of ACIES Consulting Group for over 12 years. Our expertise is in the organisation and the management of collaborative research for the benefit of innovation. We assist and advise private and public stakeholders in the strategic and operational management of their collaborative research programs, with a particular focus on the European Commission Framework Programs. NOVAMEN team provides a unique combination of multidisciplinary skills in scientific, technological, economic, financial, marketing, fiscal, legal and managerial fields. NOVAMEN has a proven track record in the design, implementation and the management of complex and large European research programs. On the basis of a professional management system and in-depth knowledge of the European context for collaborative research, we assist many consortia in the management of 2 to 5 years projects, made up of 5 to 35 European partners and with budgets ranging from €2.5 to €50 millions. NOVAMEN areas of intervention include all fields and themes of the COOPERATION, CAPACITIES and PEOPLE Programs.
ACIES Consulting Group
69 rue de la République
69002 LYON, France
Tél.: 04 78 92 40 00
Fax: 04 78 92 40 01
Marie-Laure MUIRAS
Laurence MAZURANOK
Naïma HAMACHA
---
VTT(FINLAND)

VTT (Technical Research Centre of Finland) is a multidisciplinary expert organization on technology and technology-based business research and development. It represents the largest non-profit research institute in the Nordic countries with approx. 3160 employees. VTT is a global pioneer in developing biotechnological applications to meet the requirements of the industry and markets. The core technological competences of the research unit in VTT are biosciences, functional foods, systems biology, metabolic engineering and industrial bio molecules. VTT QBIX (Quantitative Biology and Bioinformatics) group is an interdisciplinary team with competencies in bioinformatics, computational systems biology, and advanced analytical technologies. We are part of the Academy of Finland Centre of Excellence in Molecular Systems Immunology and Physiology Research (2012-2017), which is directed by Prof. Matej Orešič. Plant biotechnology group has comprehensive xpertise in the domains of plant biology, chemistry, pharmacy and engineering. Modern tools such as functional genomics, metabolic profiling and their combination supplement the conventional method array. VTT's state-ofthe-art technology platforms facilitate plant systems biology and plant biotechnology to the needs of our customers.VTT bioinformatics group is relying on metabolomics techniques to characterize the metabolome, combined with systems biology strategies to investigate, e.g., how changes in gene expression alter the metabolic phenotypes. VTT plant biotechnology team is involved in the EU MAREX project, and has experience in genetic engineering of microalgae.
VTT Technical Research Centre of Finland
Tietotie 2
P.O. Box 1000
FIN-02044 VTT, Espoo
Finland
Fax: +358 20 722 7071
Tuulikki Seppänen-Laakso, Senior Scientist
Anneli Ritala-Nurmi, Senior Research Scientist
---
SeaBioTech is funded by the European Commission within its FP7 Programme, under the thematic area KBBE.2012.3.2-01 with Grant Number 311932.