6. Tools
6.3 Staff Tools
6.3.3 Students: class list
The class list tool allows you to view class lists - students registration number, name, email details - on a class by class basis.
To view a class list, select the class (code) and session from the drop down list, then click view. The list will be shown. Users not registered with the site will appear in red in the list. Registered users can be viewed in more detail by clicking on the usergroup icon

to the left of their registration number.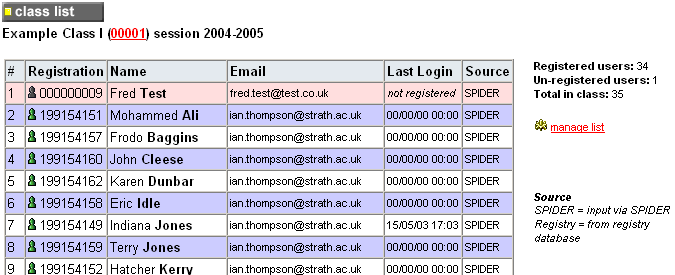 Users who are class editors for the class, or sub admin and admin users can manage the class list using the manage list link. This will be hidden from users not in these groups